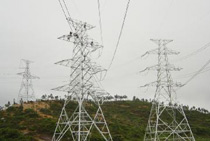 The power plant promotes significant usage of renewable energy sources using bagasse, a fibrous sugarcane residue as its primary source of power production and coal as its secondary which is used for supplementing the deficit of bagasse. Further the process of power production also fosters energy recycling. The steam extracted from Turbo Generators is diverted towards sugar processing and distillation of alcohol.

Since these power plants contribute to the generation of electricity and also provide necessary steam energy for industrial application they are termed as Co-Generation Power Plants.

The aggregate power generation capacity of all three cogeneration power plants is put together 92 MW.

Sakthi Nagar Unit. 32 MW.
Sivaganga Unit. 35 MW.
Modakurichi Unit. 25 MW.

After meeting the power requirements of the sugar plant excess power is exported to the power grid.